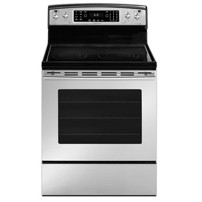 If you wish to keep your range, stove, or oven operating efficiently you will need to make sure that they are kept clean. The control panel and the cook top can be cleaned with non-abrasive cleaners. Always apply the cleaner to the rag rather than to the surface you wish to clean. With coil top ranges the burner drip holds are usually not cleanable after they have been stained. It is better to replace them periodically. If the oven is a self cleaning model simply follow the manufactures instructions for putting the oven in self cleaning mode, if it is not a self cleaning model you can use oven cleaner to keep the interior clean. The broiler pan that comes with most ranges/ovens is porcelain-coated steel. Clean the broiler pan with a non-abrasive cleaner. You may also need to replace your ovens light bulb if it burns out as this is often not covered under manufactures warranty.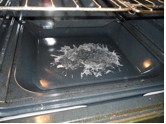 For ranges/ovens with hidden bake elements it is not recommended to put foil or a drip pan on the oven floor of these units. Since the oven floor will get as hot as the hidden bake element the foil or pan will fuse to the floor causing it to remain there permanently. Replacing the floor of the unit or removing the foil or drip pan is usually not covered under manufacturer's warranty. If you need to protect the oven floor from dripping simply move one of the oven racks to the lowest level and place your drip pan there.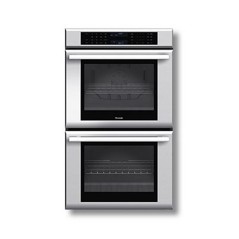 For precision baking preheating the oven is a must. Standard recommended preheat times are 20 minutes for temperatures below 350 degrees and 30 minutes for temperatures 350 degrees and above.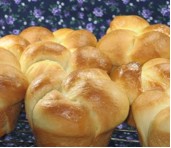 Most oven thermometers sold in grocery stores are not accurate and can vary from the actual oven temperature. The best way to test to see if your oven is heating correctly is to buy prepackaged rolls from the grocery store. Do not use homemade rolls as the slightest mis- measurement of ingredients can cause cooking variations. Take the prepackaged rolls, preheat your oven accordingly and bake according to package directions. Most often the rolls will come out perfect when directions are followed meaning your oven temperatures are spot on.
If these suggested tips do not solve the problem, call Advanced Appliance Services at (912) 756-4474 for fast professional appliance repair.